Archive for October, 2011
Hey guys!
I just wanted to let you know that Sephora's Friends and Family Sale is going on now until November 2nd.  It's online only and you can get your discount code here.  However, it is a one time use code only, so make sure you get everything that you want! This a great time to pick up products that you've been thinking about getting, or you can do some Christmas shopping instead! I know there's a few things that I've been eyeing that I will definitely be getting, let me know what you guys get!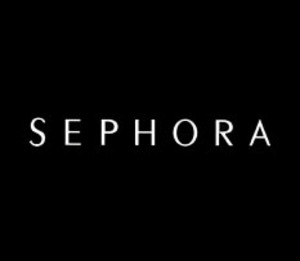 Share on Facebook
Last week I took another visit to Salon 25 to do something new for fall.  They recently renovated the salon so stop by sometime to see what's new!  I had been sporting a nice goldenish-brownish color for the summer and I wanted to darker for the upcoming season.  I have been wanting to go red for a while so I figured, why not!  Moya did an amazing job once again with my color and I love the way it looks.  I might even want to take it more red the next time I come in!
Now, red is probably the hardest color to maintain when you dye your hair.  Okay, I may be totally off on this, but I think it's because the dye particles in red color are bigger than any other color so it has a hard time staying in your hair.  In order to keep my color lasting as long as it can, I've been doing a few things differently with my hair routine.  First, I don't wash my hair everyday.  I know, I know, you're not even supposed to wash your hair every day to begin with but I am a creature of habit and that's what I've been doing since I was young! I try to go at least every other day without washing my hair and in between washes, I use dry shampoo.  The one I am current using is called Pssssst! and I love it.  I got it at CVS and it's pretty inexpensive.  It's in an aerosol spray can so it's easy to use, unlike the powder ones which is why I used to avoid dry shampoo.  When I do wash my hair, I use Redken Color Extend shampoo and conditioner.  This shampoo has UV filters in it so it helps protect your hair from sun damage, which is another reason why hair color fades so fast.
If you're looking for another kind of shampoo to use, I would recommend using something that is sulfate free.  Sulfates in shampoos are what make your shampoo lather but it's really stripping the color out of your hair.  There are a lot more sulfate-free shampoos out there now, and there are a few that are pretty affordable.  If you're on a budget I would suggest using L'oreal's Everpure shampoo and if you want to splurge a little bit, Paul Mitchell's Awapuhi Wild Ginger Moisturizing Shampoo is amazing.  The entire line of Awapuhi products is amazing!  It makes my hair so soft and shiny and the smell is to die for.  I'm probably going to be using this shampoo next when I run out of the one I'm using right now!
Well that's all for now everyone! I hope you're having a great week so far
Share on Facebook